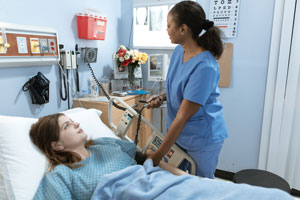 Affordable nursing courses in Australia for international students
A career and a life in Australia might be started off on the right foot by studying overseas. You could qualify for a permanent residency if you hold a degree in one of the skilled occupations on the Skilled Occupation List. Engineering, accounting, and health care are examples of typical qualifying professions. You can save money by studying in Australia if you're a nursing student on a tight budget. There are several ways for overseas students to locate the least expensive nursing programs in Australia. Additionally, you may select from a number of well-known scholarships that will pay for both tuition and other costs as well as flights.
Bachelor of Nursing- RMIT
A solid foundation in biosciences and evidence-based care is provided by RMIT's Bachelor of Science in Nursing degree with a specialization in acute care. As a nursing student at RMIT, you will also learn skills for providing medical and surgical nursing care as well as those for specialized nursing roles like critical care nurse practitioner or perioperative registered nurse. These skills are related to providing care for patients in acute care settings. When you complete the program, you will be equipped to work as RNs in the healthcare industry.
Graduate Certificate in Nursing- James Cook University
James Cook University in Australia offers an eight-month online nursing degree called the Graduate Certificate of Nursing. The cohort program is offered six times a year, and overseas students are welcome to apply. The certificate may be a crucial step in changing your career, honing your professional abilities, and broadening your practice despite its very modest cost.